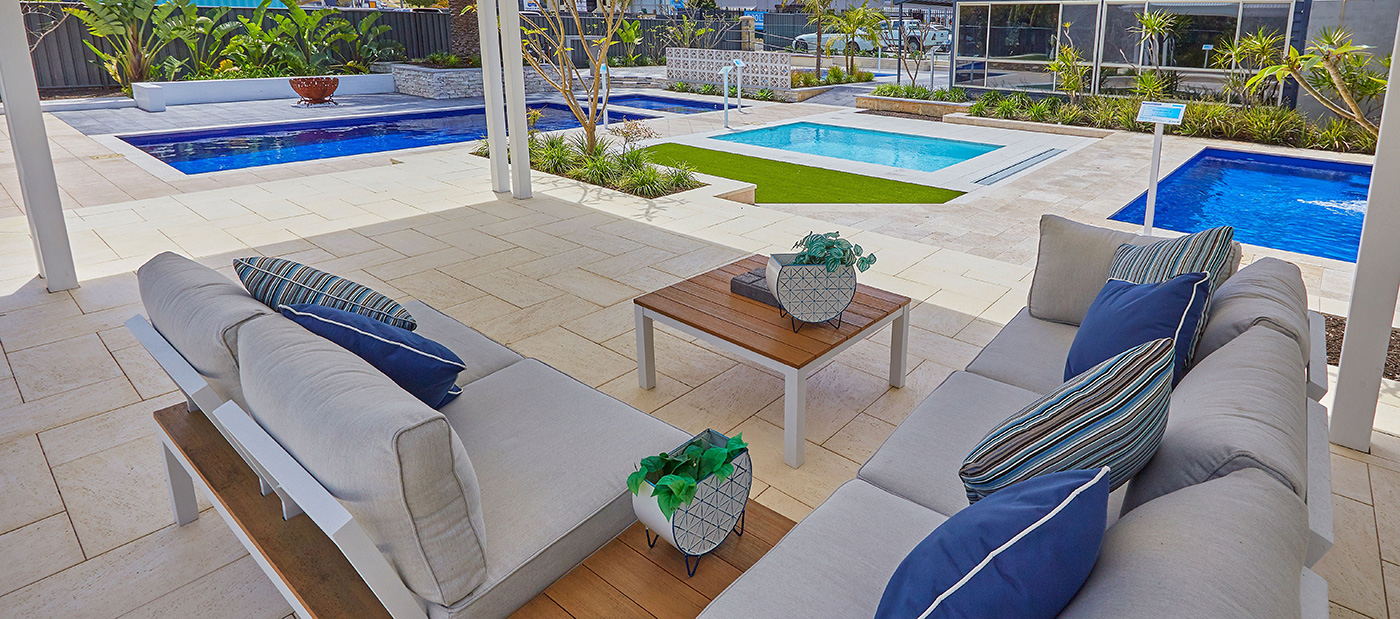 Factory Pools Perth opened their display centre in Joondalup with the aim to bring premium service and an expansive range of pools to their customer base. The Joondalup area is popular with a number of other pool providers, and this fact means less travel time for potential customers when they are scouting for quotes.
Factory Pools Perth Joondalup
Monday: 10am to 4pm
Tuesday: 10am to 4pm
Wednesday: 10am to 4pm
Thursday: 10am to 4pm
Friday: 10am to 4pm
Saturday: 10am to 4pm
Sunday: 12pm to 4pm
The Joondalup display centre features the award-winning range of Factory Pools Perth, clearly displayed so that customers will have an easy and enjoyable time exploring the premises.
The range includes pools such as Stradbroke, Spa Wader, Cervantes, Jurian and the Hybrid. Factory Pools Perth has taken great pains to ensure that the pools are not the only items on display; in fact, they have designed a contemporary and luxurious poolside area set-up. This serves to give customers and prospective pool buyers a dose of inspiration for their own design ideas and also to encourage the idea that pools need not be limited to a body of water.
The Joondalup display centre is large enough to accommodate the broad swathe of pools that are provided by Factory Pools Perth. This display range includes multiple sizes and the various colours that are available for each pool range. The display centre is situated conveniently and easy to find in Joondalup. The grounds of the centre itself are broad enough that visitors will enjoy strolling between pools and be able to see the multitude of different ways that Factory Pools Perth products can be installed and designed.
Request A Free Quote Today
We invite you to visit our 
display centres
 or 
contact us
 today for a free quote and site appraisal. Let Barrier Reef Pools WA, its skilled, experienced and friendly sales staff and work with you in selecting the very best design to meet your special needs.
Enquire Online Today!