9 Essential Smartphone Apps For Your Pool
The world of emerging tech has left no stone unturned and that includes your very own pool. But don't worry, we've distilled the tech jargon and sometimes overwhelming amounts of information down into an easy-to-read list of the 9 most important apps that assist you in caring for your pool. The last thing you want is for your planned weekend of BBQ's, family and pool party to be spoiled by the sometimes tedious process of pool cleaning and maintenance. These apps will streamline your pool's maintenance for you and even automate the cleaning process, sending you updates and letting you control your pool or spa, even when you're not home!
Poolie comes with a built-in scanner that processes your test strip and automatically calculates what essential chemicals your pool might be low on. It's a straight-forward, no fuss way to test your pool and save you time on tediously calculating maths and chemical quantities. Even better, the app itself is free to download and automatically links you to the lowest-priced chemicals that your pool may need, at no extra cost to you! Pooli is also one of the highest rated pool maintenance apps, due to its user-friendly interface and appealing aesthetic theme.
The Clorox Pool app is a water test analysis tool that enhances your pool maintenance experience – namely, by making it easier! Clorox can scan your pool test strip as well, however, one of it's most helpful features is a step-by-step troubleshooting guide for any visible problems your pool may experience. Simply take a photo of the problem and Clorox will provide a troubleshooting guide. The app also conveniently catalogues your last 10 water analyses in a history tab.
Pool Cloud was specifically designed for beginners in-mind. It's simple, yet elegant design theme allows for ease of access to all users and ensures the impressive library of information won't clog up your smartphone screen. Pool Cloud itself offers test strip analysis, video tutorials, service recommendations and step-by-step instructions on pool cleaning and maintenance processes. The app will also allow you to set up reminders for your pool maintenance – a convenient routine for new pool owners to follow.
The Pool Smart app goes to great lengths to teach new-time pool owners the basics of water balance. It also saves long-time pool owners real money, by ensuring only the exact amount of chemicals are used to clean your pool. Pool Smart calculates the exact chemical requirements based on the length and width of your pool, so analysis is specific to your property. It's even used by pool professionals around the world!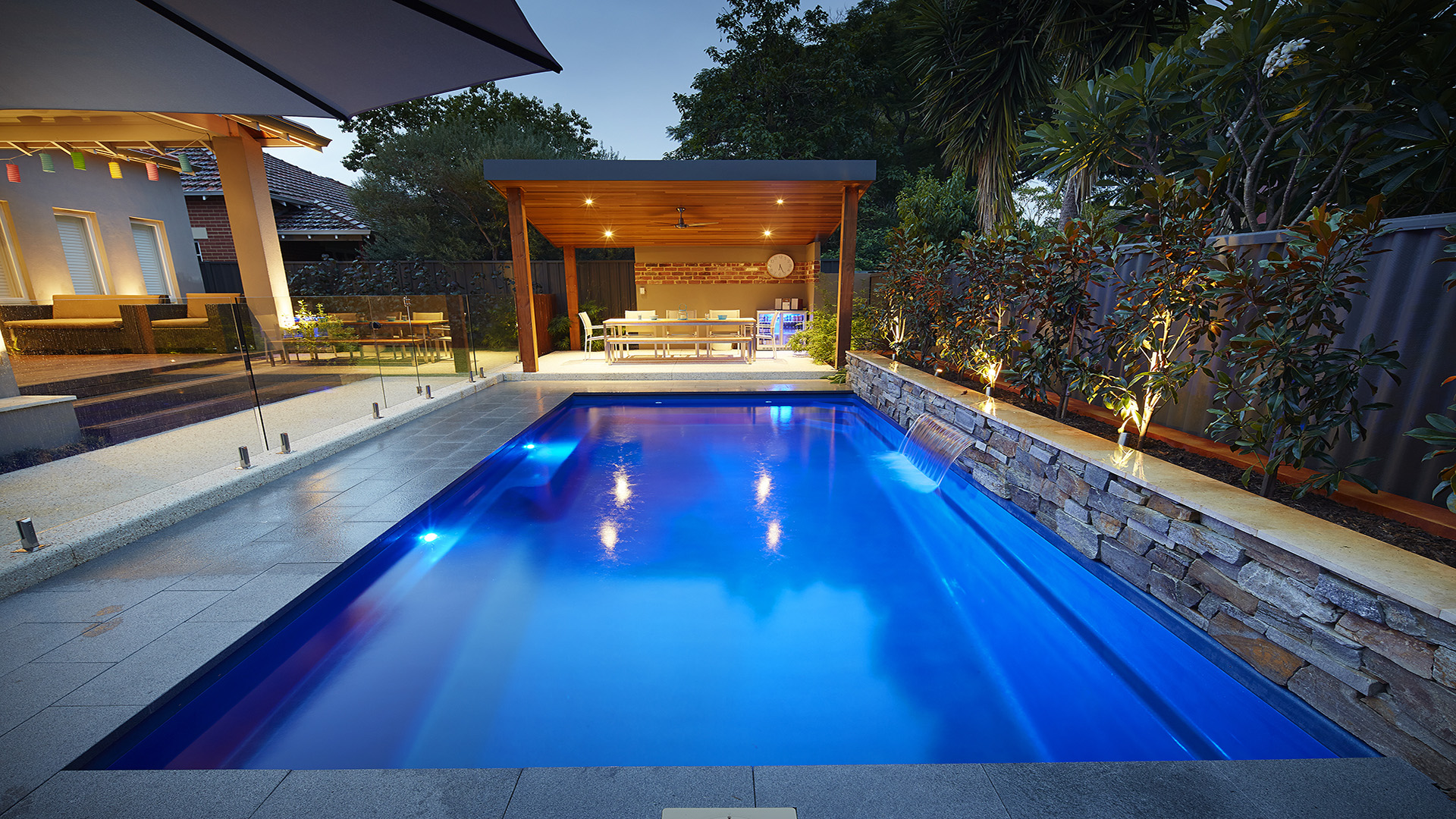 Nimbus Pool Doctor is the perfect app for ensuring the chemical balances in your pool are kept perfect and running smoothly. To facilitate this, the Pool Doctor app is designed to be able to measure regular, bromine and salt-water pools. You can use the app to adjust calcium hardness, chlorine, salt, pH, bromine and total alkalinity while you clean – and even when you're away from home! The app's measuring metrics are also substantive, including giving results in ounces, pounds, kilograms, galleons, litres, and you may even enter a custom scoop size for convenience. Nimbus Pool Doctor results are also specific to your pool to ensure accurate analysis.
Swim University is one of the most popular pool apps on the market. Bonus points for being free! It is primarily an educational app, offering informative articles, buying tips, online guides and videos for any pool-related issue or question. It also offers troubleshooting guides and any detail-orientated questions concerning chemicals.
Pool Care does exactly what its name implies; namely, it helps automate and streamline the cleaning process of your pool. It does this by tracking conditioner, calcium hardness, available chlorine, alkalinity and PH levels in your pool so you don't have to. It also offers free recommendations to keep your pool healthy and calculates the calcite saturation index. It is also compatible with Android smartphones.
By now, you've already learned the ins and outs of keeping your pool cleaned and maintained by convenient apps. Now, it's time to actually start using your pool. If you're serious about your swimming, then My Swim Pro is an app that could take your aquatic fitness and routine to the next level. The app and website offers a detailed swim workout blog, exercise videos, personalised swim coaching and the ability to set goals based upon your performance. It also offers dryland strength training and beginner basics.
9. All Recipes Dinner Spinner
Alright, you caught us: All Recipes Dinner Spinner isn't technically a pool-related app. But it does offer a seriously good list of recipes to compliment any gatherings or BBQ's that you hold around your poolside.
Thanks to the world of emerging tech, cleaning and maintaining your pool has never been easier than it is now. Although the process is far less enjoyable than swimming in a pool, these apps can at least automate and speed up that process.
But first, you're going to need a pool. Why don't you get into contact with Factory Pools Perth now and we can find the perfect pool that suits your style and needs.